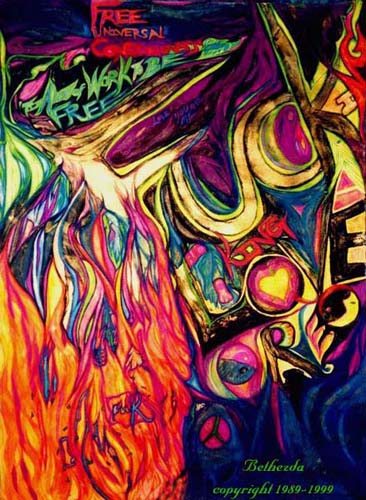 Free Universal Consciousness
The fire in this painting occurred during the LA riots. I felt I needed my man more than ever, as usual, he was all I could think of. The tragedy of the LA riots, the bombing in Iraq, and the 1989 Loma Prietta, Earth quake, rocked my world.
This painting is so, way, different now. When it all comes down to it, change is all we've really got.